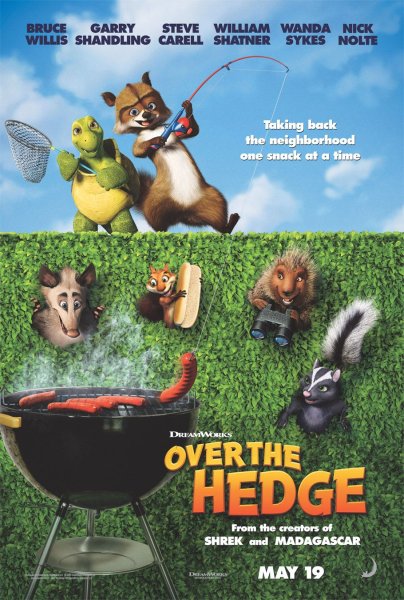 Jeff and I have been taking advantage of the dollar theater. Boy did I miss that. I think I saw two or three movies in as many years while in Savannah and Pennsylvania. We could buy the movie for the price of admittance in Georgia.
However, the dollar theater is only a dollar on Wednesdays. So on Wednesday we went to see
Over the Hedge
.
We chose that movie mainly because the other options were crappy. Although for some reason I kind of wanted to see
The Fast and The Furious Four
or what ever number they are on. Don't tell anyone though, someone might get the idea I like bad movies about cars.
Over the Hedge
was cute. It had a surprisingly poignant plot about how suburban growth is destroying wild habitat and how consumerism can be well consuming; while at the same time being funny. There was some cheap humor for the kiddies, but there was enough intelligent references to video games, Futurama and literature to make it engaging. For being something I expected not to care about, it was decent.